Image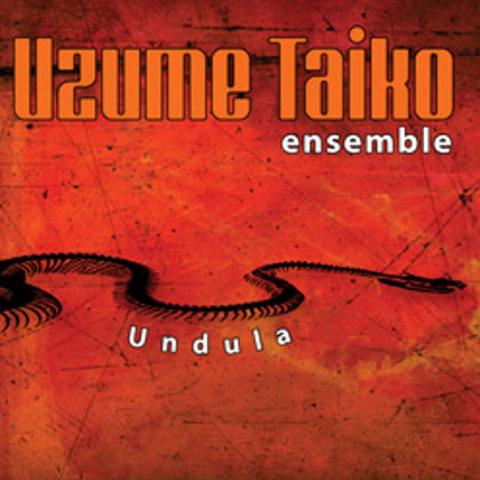 Undula was recorded between October 2004 and September 2005 at the Taiko Studio in Vancouver, BC Canada. All music composed and performed by members of Uzume Taiko Ensemble. Musicians involved in the recording have joined Uzume Taiko in concert performances.
Album Tracks
Nails
Undula
Welcome to Canada
Tsu Don
Bing, Bang, Bong
Arcs & Fury
Doh, je nei, Mama (Thank you, Mama)
Wednesday's Journey
Luffness (excerpt)
Makemwanna Dansu
Album Label
OO ZOO MAY Records
Album Producer
Produced, Engineered & Mixed by Simon Garber, Jason Overy & Bonnie Soon
Album Musicians
Jason Overy, taiko drums & percussion, drum-set, bass guitar, electronic percussion
Bonnie Soon, taiko drums & percussion
Boyd Seiichi Grealy, taiko drums & percussion
Naomi Kajiwara, percussion
Dave Corman, electric guitars & sound design on 'Nails'
Alcvin Ramos, shakuhachi flute, shinobue, Bb flute, didgeridoo
Boris Sichon, Russian xylophone, zurna, vocals, bones, Greenpeace flute, tin whistle, doombek
Michael O'Neill, Scottish highland pipes
Album Notes
This recording was made possible through the assistance of the Canada Music Fund and the Music Section of the Canada Council for the Arts. We gratefully acknowledge the support of the British Columbia Arts Council and the City of Vancouver through the Office of Cultural Affairs in the creation and development of the music.
Downloads
Uzume Taiko Ensemble: Undula is available on Bandcamp.