Image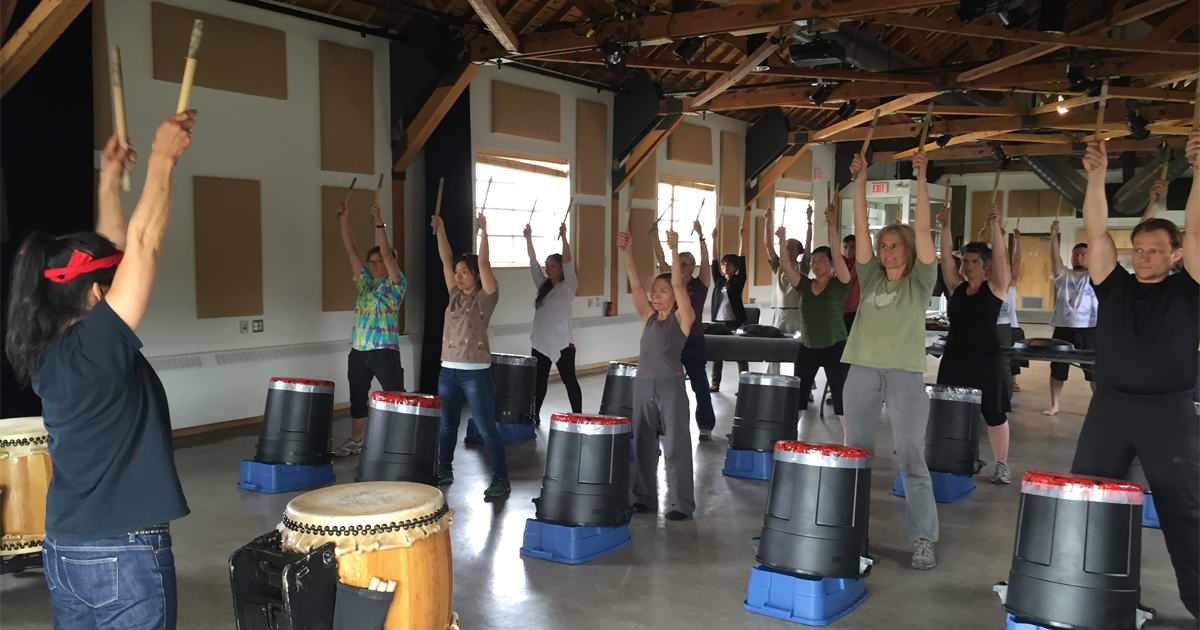 WHEN IT IS SAFE, UZUME TAIKO LOOKS FORWARD TO RESUMING THEIR TAIKO WORKSHOP ACTIVITIES IN COMMUNITIES. During the COVID restriction period, please find our "INTERACTIVE VIRTUAL TAIKO DRUMMING WORKSHOP" details at our Studio Workshops Listings. The Workshop is accessible to communities across BC and Canada. We look forward to working with your community to share an INTERACTIVE VIRTUAL TAIKO DRUMMING EXPERIENCE. 
WHEN IT IS SAFE TO RETURN, Uzume Taiko engages Community members in an active Taiko Drumming Experience. The troupe has led Community Workshops in a variety of settings and can assist Communities to build their own set of student taiko drum gear. 
Complete the Online form for a quote for service.