Uzume Taiko
Canada's First Professional Taiko Ensemble
We are a loud fusion of Pacific West Coast, North American, Asian, and European sensibilities with a flair for the dramatic! We make our music using Taiko drums, percussion instruments and flutes and find interesting ways to combine them with modern instruments and voices to create music that is an expression of our desire to see harmony and peace in the world. Explore our site and feel free to be in touch; let the rhythm of life move you.
Members of Uzume Taiko perform in a variety of different situations ranging from elementary and secondary school shows, to community festival and corporate events and touring evening concerts throughout B.C., Canada, the US, Mexico, Asia, the United Kingdom and Western Europe. Being as diverse as our great Nation is, we try to live up to our namesake's ideals of spreading love and happiness wherever and whenever we play our Music!
UPCOMING EVENTS:
Classes
Uzume Taiko Studio Fall Classes are now posted and open for Registration.
Performance
Upcoming Uzume Taiko Performances:
Friday, December 23, 2022 from 2:00 - 3:00 PM
Uzume Taiko drummers Jason, Jordy and Bonnie are very excited to perform at the Winter Celebrations at the Anvil Centre 777 Columbia Street in New Westminster. Tickets are now available for their Winter Celebrations!
 
Uzume Taiko gratefully acknowledges the financial support of the Canada Council for the Arts, the Province of British Columbia and the City of Vancouver (CASC) Cultural Projects Grant Program.
Image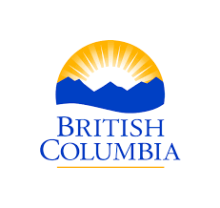 Image

Image

One Drum - One Beat - One World