Uzume Taiko
Canada's First Professional Taiko Ensemble
We are a loud fusion of Pacific West Coast, North American, Asian, and European sensibilities with a flair for the dramatic! We make our music using Taiko drums, percussion instruments and flutes and find interesting ways to combine them with modern instruments and voices to create music that is an expression of our desire to see harmony and peace in the world. Explore our site and feel free to be in touch; let the rhythm of life move you.
Members of Uzume Taiko perform in a variety of different situations ranging from elementary and secondary school shows, to community festival and corporate events and touring evening concerts throughout B.C., Canada, the US, Mexico, Asia, the United Kingdom and Western Europe. Being as diverse as our great Nation is, we try to live up to our namesake's ideals of spreading love and happiness wherever and whenever we play our Music!
UPCOMING EVENT:
Check out Uzume Taiko and VanTap Dance Arts Centre's Shake the Earth Concert at the Orpheum Annex Theatre on Friday, August 26, 2022 at 8 PM. Uzume Taiko drummers Boyd, Jordy, Jason, Naomi and Bonnie are very excited to collaborate with tap dancers Joel, Riley and Jeffrey from the VanTap Dance Arts Centre. Taiko drummers and tap dancers love rhythm and movement and we aim to raise spirits and shake up energy with our Show! The intimate setting of the Orpheum Annex Theatre gives audience members a close-up view of the performers' techniques and the passionate spirit that embodies these two art forms. Please join us for this special event! 
Uzume Taiko gratefully acknowledge the financial support of the Canada Council for the Arts, the Province of British Columbia and the City of Vancouver (CASC) Cultural Projects Grant Program.
Image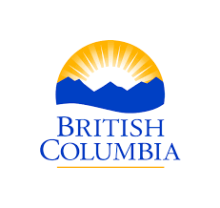 Image

Image

One Drum - One Beat - One World