Image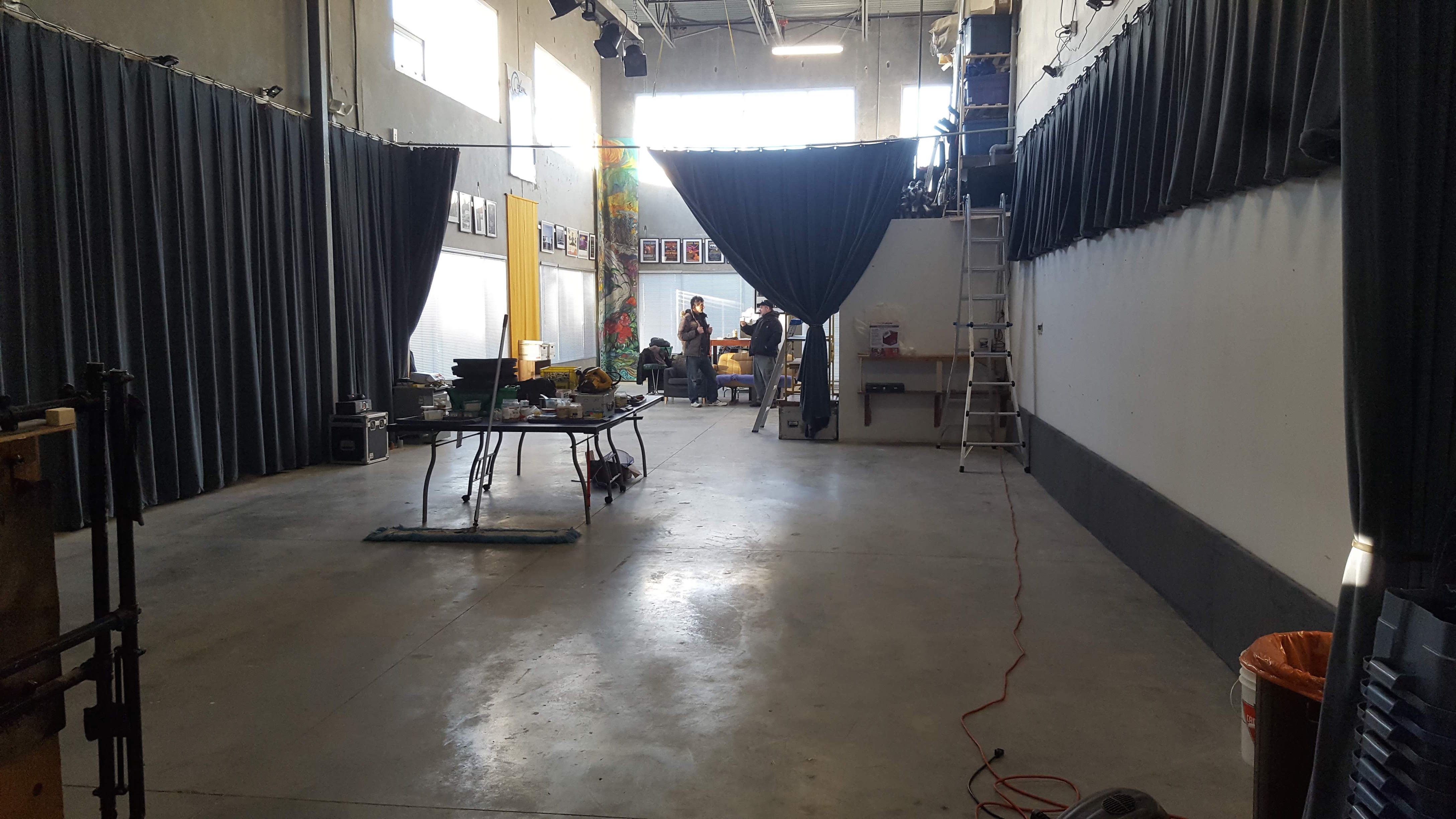 6-Week Studio Renovation Sneak Preview ~ Ready for Flooring & Mirrors
The Uzume Taiko Drum Group Society has many people to thank who are supporting our relocation to Mitchell Island. Thank you to the Uzume Taiko Board of Directors; David Takishita, Harri de Wijze, Gordon Lee, Vivien Nishi, Peter Francis, Jonathan Masa Endo and Heather Overy who offer their guidance and support throughout the year. Peter Francis has been instrumental in connecting us with our Corporate Sponsor, Inhaus Surfaces Ltd. who are providing us with the SONO laminate flooring that will cover the concrete floors adding warmth and finish to the Studio. Marietta Kozak and Martha Burton provided Management Consulting and guided us through the property negotiations.
Uzume Taiko Technical Director, Ed Arteaga has pioneered the charge to outfit the new Studio with lighting, theatrical drapes, storage shelving, mirrors, sound gear and flooring. Ed works with positive energy, tirelessly solving daily renovation challenges and his creative touches are seen everywhere in the handsomely constructed space. Assistants to Ed were Jason Overy and Bonnie Soon who got intimate with the Studio space through this renovation process. We have two weeks to install the SONO laminate flooring and wall of mirrors before re-opening for Taiko Classes and Workshops in February.
We are very grateful and give thanks to all the volunteers, musicians, artists, colleagues and students past and present who have contributed to the longevity of the Uzume Taiko Drum Group Society. We look forward to creating and educating from this wonderful new Mitchell Island Studio!